In Memory
Michael Toelle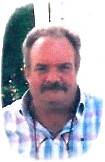 Michael Toelle

December 19, 1946 - February 21, 2008



Michael Charles Toelle, the son of Charles and Lavon Toelle was born on December 19, 1946 in Spencer, Iowa. His childhood years were spent where he was raised on a farm southwest of Spencer.

Mike graduated from Spencer High School in May 1965, and he was active in 4-H and FFA. He held local and regional offices in the FFA, and received several awards as well as the Iowa Farmer Degree.

Mike attended Iowa Lakes Community College in Estherville, and enlisted in the United States Navy in 1968, and served in the war in Southeast Asia. Before returning to live in the Northwest Iowa and Spencer area, Mike lived in New Jersey and Florida.

Mike held several positions in business, and in recent years was retired for health reasons. He enjoyed woodworking, hunting, fishing and outdoor sports.

After a long illness, Mike passed away at the Veterans' Hospital in Sioux Falls, South Dakota, on Thursday, February 21, 2008 at the age of 61.

Left to cherish his memory are his parents, Charles and Lavon Toelle of Spencer; brother, Doug Toelle of Houston, TX; sister, Patricia Lindsey of Leon, IA; nephew, Kristopher Lindsey of Leon, IA; niece, Paige Lindsey of Leon, IA and many other relatives and friends.