In Memory
Marion "Joe" Daniel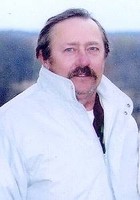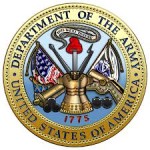 Marion Joseph "Joe" Daniel, the son of Arlie Verl and Eleanor (Grover) Daniel, was born December 25, 1946, in Gillett Grove, IA. His childhood years were spent in Gillett Grove and Langdon. Joe received his education in Spencer and graduated from Spencer High School in 1965. In 1967, Joe served with the United States Army stationed in Germany until his honorable discharge in 1969. Joe then attended Emmetsburg Community College for two years.

On August 18, 1973, Joe was united in marriage to Pamela Mouw in Spencer, IA. Following their marriage they moved a couple of times before they settled in Cherokee. Joe had worked at Spencer Radiator in Spencer and Tyson's in Storm Lake for several years before his health worsened.

Joe enjoyed fishing, hunting, camping, woodworking, and attending his children's and grandchildren's sporting events. Most of all, he loved spending time with his family and friends.

On Tuesday, June 10, 2014, Joe passed away at the Cherokee Regional Medical Center in Cherokee with his family by his side. He was preceded in death by his father, Verl in 1986 and his mother, Eleanor in 2012; one sister, Mary Daniel in 1999; and other aunts and uncles.

Left to cherish his memory are his wife Pam Daniel of Cherokee, IA; Kim Youngberg and her two boys, Jonathan and Gerrit, and Ann Gerdes Dornack and her husband Mike and their two girls, Alexia and Skylar Gerdes; his siblings: Arlie Daniel of Ada, Ok, Everett Daniel and his wife Candi, of Graham, TX, Georgia Dohrman and husband Denny of Sioux City, IA; several nieces and nephews; the Fred Lindemann family; and other relatives and friends.